Naturopathy and Medical (Wellness Doctors)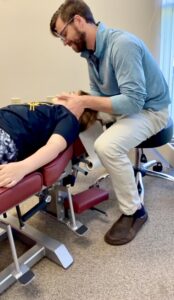 Dr. Brady Spielbauer, D.C.  (920) 412-6871   Any questions, call this number.
For an appointment, call 9th Street Wellness Center at (920) 490-9699.   
M-F 8am-5pm *** Exclusive at 9th Street Wellness Center
Our Mission: Chiropractic, we are on a mission to facilitate the body's innate healing ability. We are dedicated to helping our patients live a happier, healthier life. We honor our patients by giving our very best to support them physically, mentally, emotionally and spiritually. We allow our light and love to shine forth and encourage that same radiance in our patients. We look forward to helping our patients discover their healing potential!
Kristina Frank MS,CNS,APNP (Psychiatric Clinical Nurse Specialist) (715) 579-4700            I am a psychiatric clinical nurse specialist.  I have worked in the field of psychiatric nursing since 1987.   I am also licensed by the state to do therapy, consulting, life coaching, individual, couples and family counseling.  I am certified in positive psychology and integrative modalities to treat mental health disorders. The name of my practice is Positive Living Fox River Valley, LLC. I moved from Eau Claire to Green Bay in 2019. My contact information is:  tinamscns@aol.com                  website is  www.justpositiveliving.com  
(The kitchen is Your Pharmacy for Mental Health)
Food is medicine and is the foundation for both prevention and treatment of mental health disorders. Come and learn how to prevent and treat mood disorders, sleep disorders and anxiety. Good mental health depends on beneficial foods and preparation methods. Herbs, spices.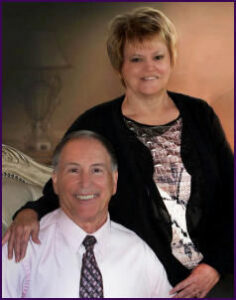 Craig and Bernice Worthington N.P. ERST (920) 327-1608
ERST (Emotional Release Sound Therapy )
Emotional Release Sound Therapy is the most advanced stress and emotion elimination technique available. We change lives safely, effortlessly, non-invasively and inexpensively in 30-60min. If your unhappy or upset about anything you will find yourself struggling and suffering. We take the struggle and suffering away through the use of safe sound frequencies. You can see through the process if you wish!
Grace White (920) 202-8189                                                     
Colon Hydrotherapy
Colon Hydrotherapy (colonic) is a method of removing waste from the large intestine, with the use of filtered water. This is a restorative, painless procedure which is both relaxing and effective. Colon hydrotherapy method cleanses the entire colon without stressing the individual.