Welcome to the 9th St. Wellness Center
Your path to a wellness lifestyle!
Email address: email@9thstwellness.com
REGULAR OFFICE HOURS  Monday – Friday 9 am to 9 pm  Saturday 9 am to 5 pmWe offer Alternative Health and Spiritual presentations, classes, discussion groups on a variety of topics many of them free of charge. The presentations provides you with information on what healing arts are available for all.
Our Services at the 9th Street Wellness Center Help You Find Your Own Feeling Of Wellness!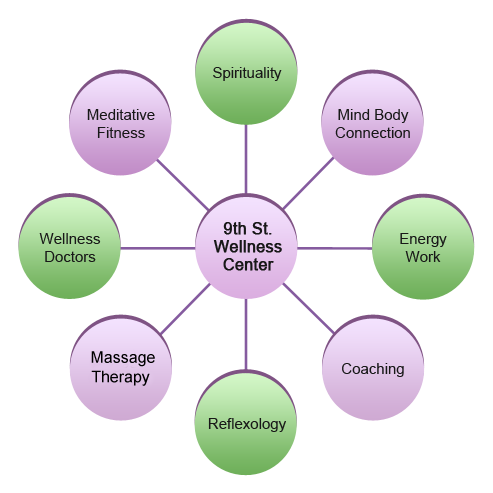 We also have space available for rent in the Wellness Center depending on your needs.