UPCOMING EVENTS: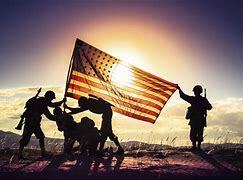 Note:
EVERY WEDNESDAY

at the Veterans Administration Building

FREE

EVENT

For Veterans Only
1:00-2:00pm "Tai Chi Sessions" with Pat Dinger. 920-680-5121.  This is a mind-body exercise that combines slow-flowing with intentional movements, mind awareness, breathing, and visualization which provide many benefits for veterans.
SATURDAY September 16th 11am to 12pm




"Butterfly Class" with Charlene Breitlow – Energy Coach


Charlene will talk about the Migration Journey and the cultural meaning behind it. We will be releasing butterflies and you will be receiving a packet of milkweed seed to plant this fall for the spring return. Call 920-490-9699 to register Cost: $10.
WEDNESDAY, September 20th 6:00pm to 7:15pm

"Living My Best Life" with Mary Lou Sheedy 920-366-8534


We will explore topics concerning healthy living in mind, body, and spirit. Each class will feature a different short podcast with open discussion as it pertains to a life of purpose and integrity. Open your mind and your heart as we connect to live our best life. Cost: $10.
THURSDAY September 21st 6:00-7:30pm




"Feng Shui" with Jennifer Glandt. 920-770-2551


Feng Shui is an awareness of the energy around us, how it flows, and how we can learn to optimize it. You will learn the main concepts and tools used in Feng Shui and leave a list of ideas to take home and implement right away! Cost:$27.
SATURDAY September 23rd – 9am to 12pm
"Cooking Class" with Sarah Haberland
Health and Nutritional Wellness 920-288-2665
Healthy cooking can be easy and delicious! We will make carrot cake oatmeal in the instant pot, a Thai peanut pasta, and brownie bites for dessert. Bring containers for taking home leftovers! Cost is $30. Class is limited to 5.
TUESDAY September 26th 5:30pm 
"Networking for Success"


with Vicki Perron and Karen Stoehr. We look forward to seeing you as we continue to share with each other on a monthly basis to grow and expand our connection, giving you a chance to promote your business. $5 donation to register for Door Prizes. Feel free to invite friends and other entrepreneurs.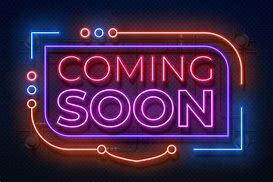 SATURDAY October 14th




10:30am to 12pm "Labrynth Class"

with Charlene Breitlow – Personal Energy Coach
Charlene will teach you the basic principles as we tap into our personal desires before taking a walk in the labyrinth. You will open your intuitive level of understanding and find answers to any questions may come up. Call 920-490-9699 to register Cost: $15.