---
UPCOMING EVENTS:
EVERY MONDAY – morning or evening classes
Current session runs thru March 27th
10am – 11:30am or 6:30pm to 8pm
Women's Weight Loss Workshop with Lana Style with Live Nourished LLC.
Join Lana for a weekly journey where she will teach you how she released 30 lbs and kept it off WITHOUT dieting or excessive exercise! Lana is a certified Health, Life, and Emotions coach who helps middle-aged to retired women lose weight and keep it off in an easy, fun, holistic way. Call her at 920-366-0220 for details and pricing.
THURSDAY March 30th
6:00pm "Messages From Your Soul" with Laurie Stimpson 920-321-4066.
This class will offer you techniques that will allow you to understand your soul's messages. Everything you need to know lies within the soul and higher self. Why not learn to better understand those soul messages so that you can live your life in greater alignment with the authentic you. Please sign up on EventBrite. Cost is $35.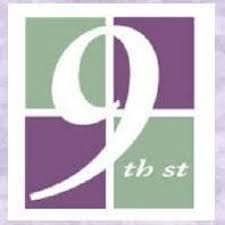 9th Street Wellness Center EAST     
2330 Meadow Park Dr    920.490.9699